Bee by the Sea
This natural skincare line is specifically formulated with sea buckthorn fruit and seed oils in combination with unpasteurized honey. The incredible healing properties of the sea buckthorn plant have been well known in Eastern Europe and Asia for centuries! Aids in the healing of rosacea, eczema, psoriasis, burns (radiation and sun), wrinkles, and dry skin. […]
This natural skincare line is specifically formulated with sea buckthorn fruit and seed oils in combination with unpasteurized honey. The incredible healing properties of the sea buckthorn plant have been well known in Eastern Europe and Asia for centuries!
Aids in the healing of rosacea, eczema, psoriasis, burns (radiation and sun), wrinkles, and dry skin.
All products are paraben free, petroleum free, sulfate free, and not tested on animals. Made in Ontario, Canada.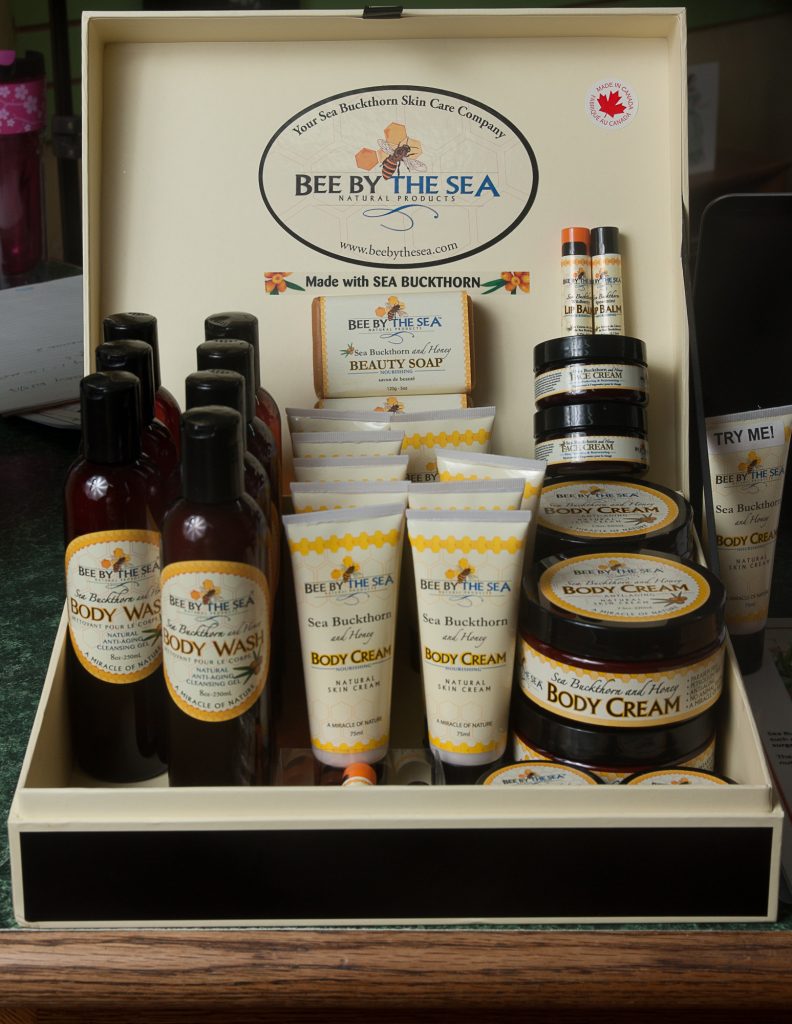 Address:
88 Durham St, 
Sudbury, ON 
P3E 3M6
Phone:  (705) 675-3092